Planning your big day might seem overwhelming, especially when you want to have a more creative and unusual wedding.
But the great news is, whether you are interested in organizing everything by yourself, or want to hire a company to take care of the logistics while you sit back and relax, there are plenty of themes, locations, as well as wedding transportation ideas that can make your special day even more memorable.
To get some inspiration, continue reading and find out more about the wedding transportation possibilities you can choose to add a bit of creativity to the day you say "I do".
A Vintage Car for a Glam Wedding
If you are dreaming of a glamorous wedding, you should consider getting yourselves to the ceremony in an antique car. Whether you prefer a Bentley, a Rolls-Royce or a Chrysler, all of these beauties will have you stand out not only at your arrival to the ceremony and reception, but in your photos too. Just imagine classic black-and-white photos with any of these cars!
And if you want a car with even more character, how about a vintage Volkswagen? Depending on your preferences and budget, it can be a romantic Beetle or a hippy, brightly colored van.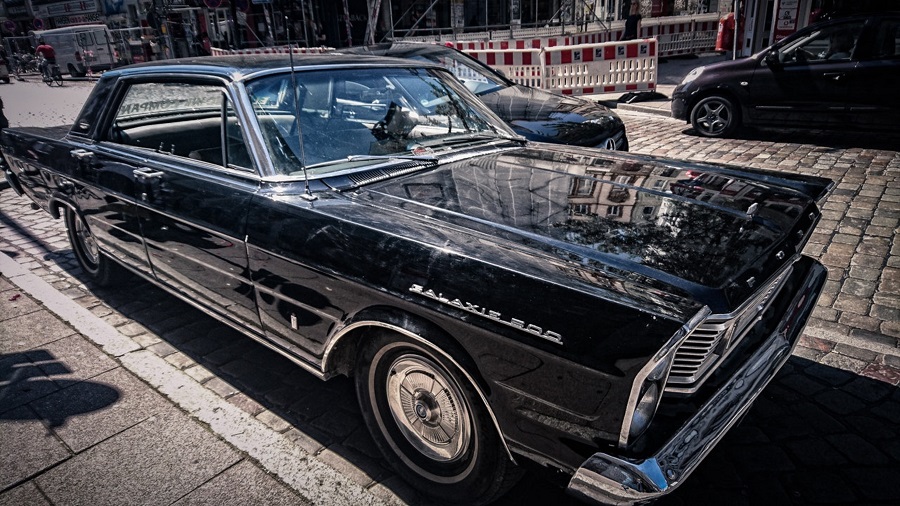 A Taxi for the City Couple
A vintage car might be too glam for you, and a limo out of the question since there are so many people who go for this option. How about a taxi?
Whether you grew up in the city, have always loved movies filmed in New York, or are having a city wedding, arriving at your wedding in a vintage yellow cab is always a great idea. It will totally make you stand out, and give your photographer a chance to get creative and take some amazing pictures.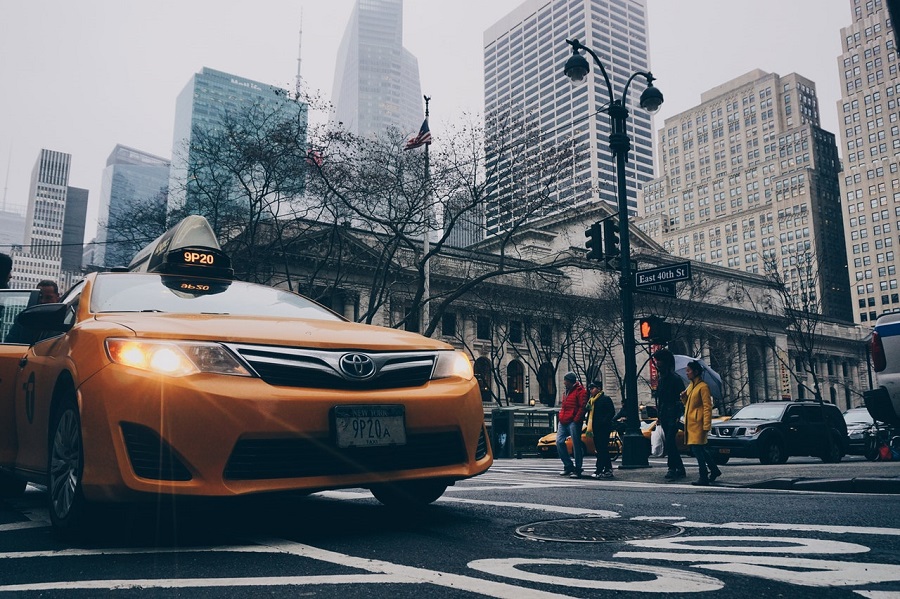 A Horse-Drawn Carriage for a Fairy Tale Wedding
For a Cinderella and Prince Charming entrance, many couples choose to arrive at their wedding in a horse-drawn carriage. Not only will you experience the storybook ending every couple dreams of, your fairy tale won't end at midnight.
And if you are a city couple and are looking for a more modern prince and princess feel, you can always replace the carriage with a playful pedicab.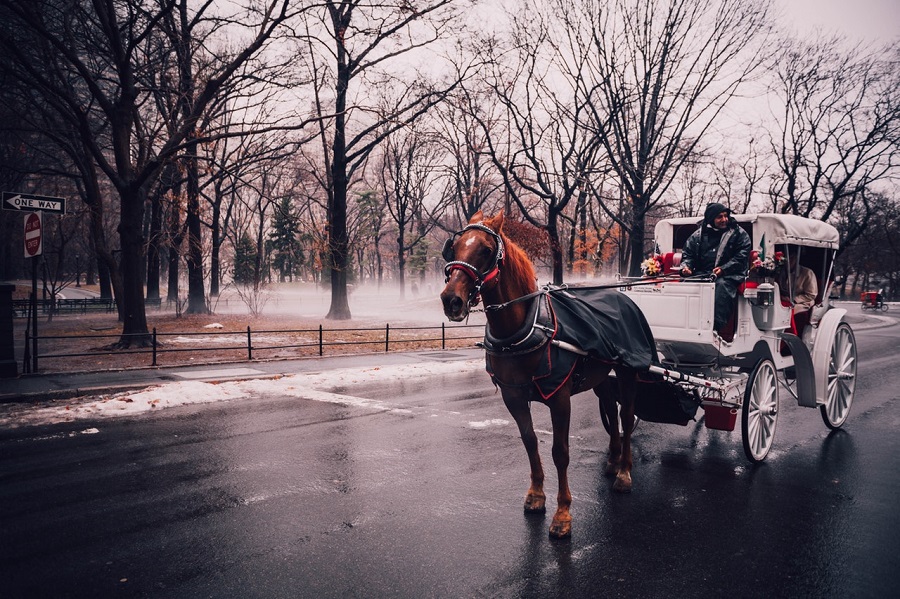 A Horse-Drawn Sleigh for A Winter Love Story
Many couples choose to get married during the summer, but the winter months are always great for a wedding, especially if everything is covered in snow. If cold is not your enemy and you plan to say "I do" in December, you might consider getting to the ceremony and reception in a festive horse-drawn sleigh.
As in all the other cases, the photos you will take will be just as amazing as your dreamy arrival.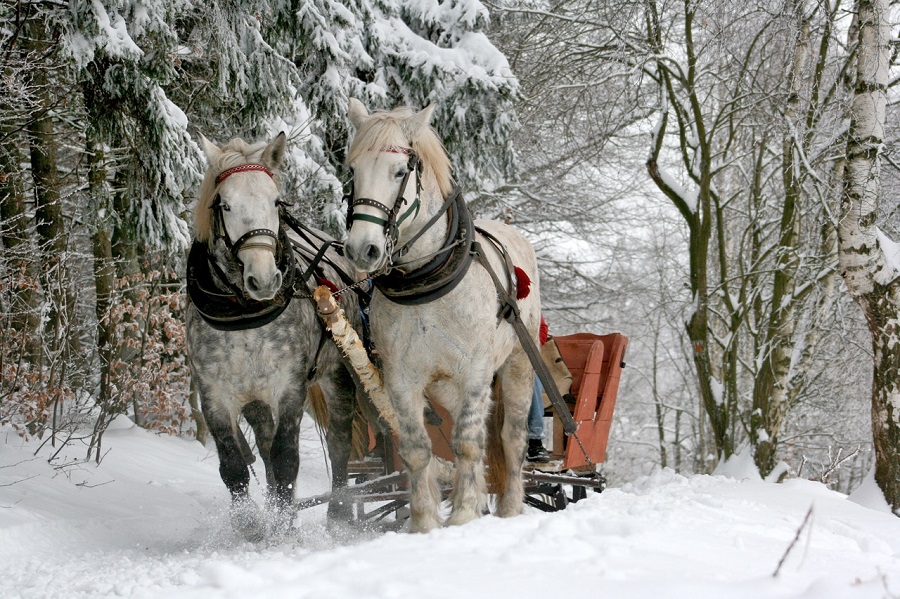 The Traveling Enthusiasts' Choice: A Vespa
Instagram is filled with romantic couples exploring the most glorious cities in the world on a Vespa. If you want a vintage wedding with traveling as your theme, getting to your venue on a Vespa is a fantastic choice. Of course, if you are a wilder spirit, you can replace it with a motorcycle.
Just make sure you practice riding the vehicle before the big day. Keep in mind that the groom will wear a suit and the bride a dress and maybe even heels, so account for getting on and off, and make sure the train does not get lost in the wind.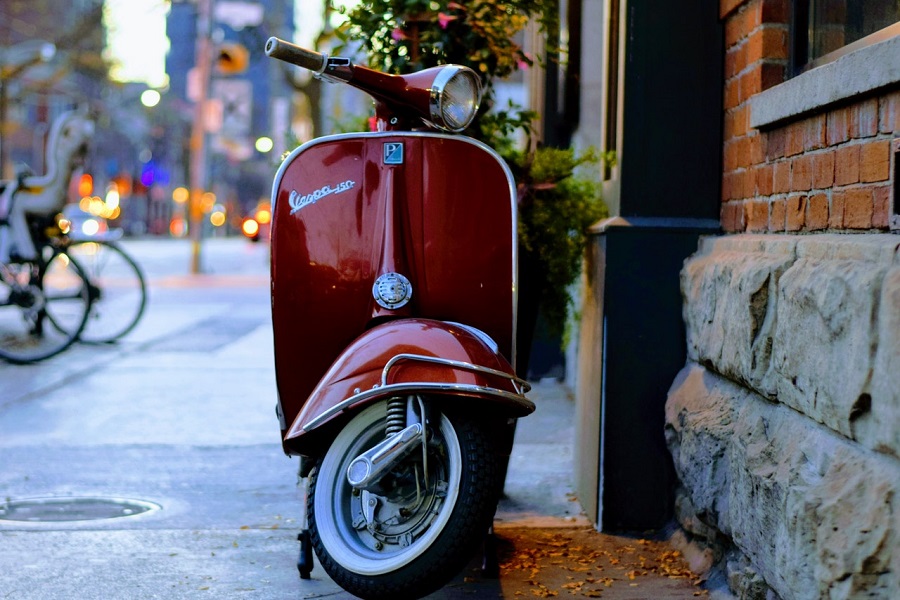 A Little Hipster Flair: The Tandem Bike
Your wedding is the day you say "I do" and embark on a new journey together. And if you want to emphasize this moment in an environmentally friendly, hipster manner, you can do that by riding a tandem bike together.
Though you will have plenty of time to practice living together, just like in the case of the Vespa, you should learn how to ride a tandem bike before the special day.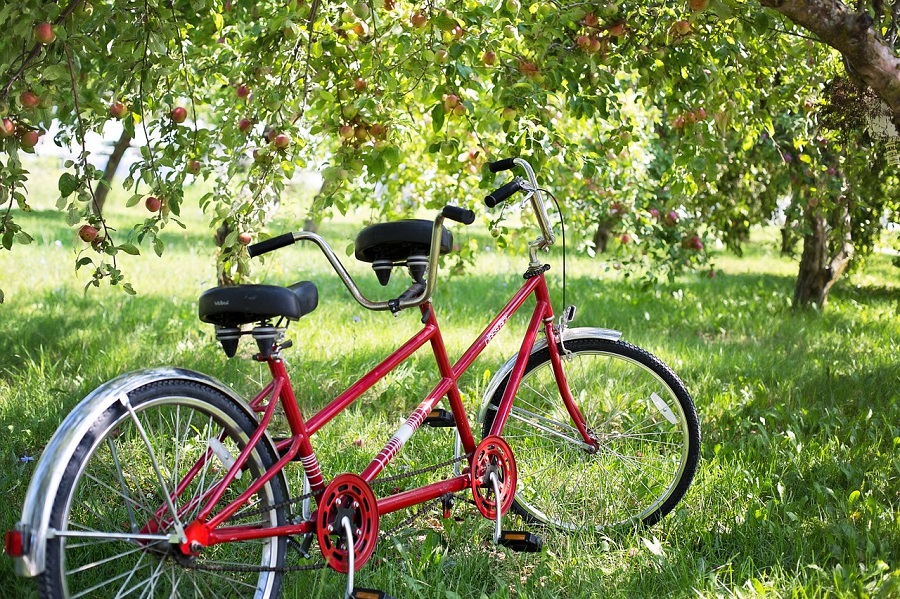 A Helicopter for the Thrill-Seekers
Couples who are interested in an edgier ride should consider getting a helicopter for their wedding. It is definitely a fantastic idea for people who have a "go big or go home" life motto.
Just make sure none of you is afraid of heights, and there is plenty of space for the helicopter to land safely.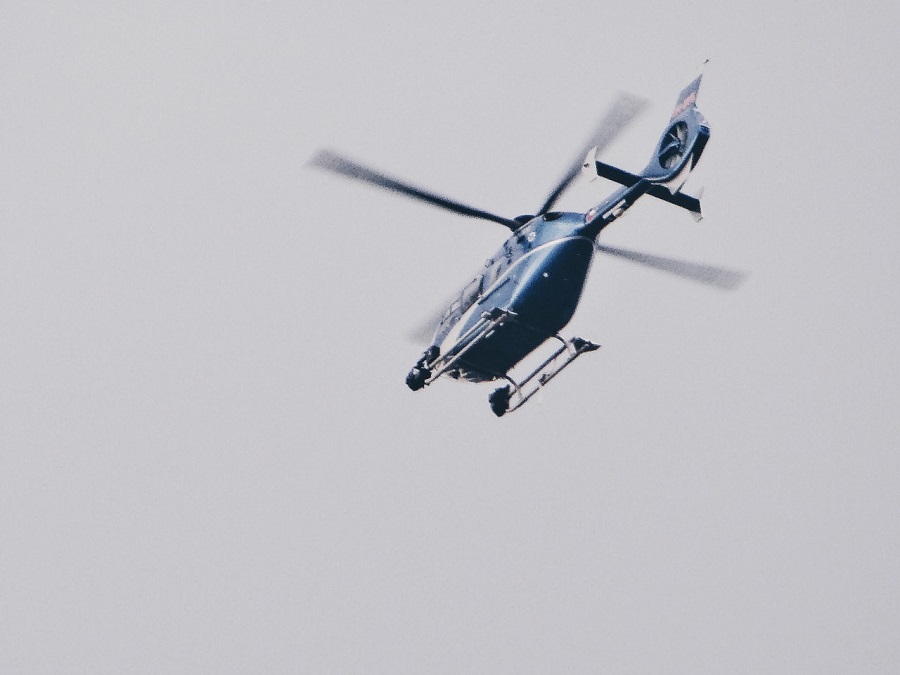 A Hot Air Balloon for the Wild and Romantic
If you want to fly to your wedding but the helicopter doesn't seem romantic enough to express your story, how about a Jules Verne-inspired ride? Yes, a hot air balloon will make the arrival to your wedding memorable, especially if you want to offer this experience to your closest friends and family members.
The same caveat about any potential fear of heights applies here as well. Also bear in mind that a balloon will not exactly be the most stable ride, so be prepared for a bit of rocking around.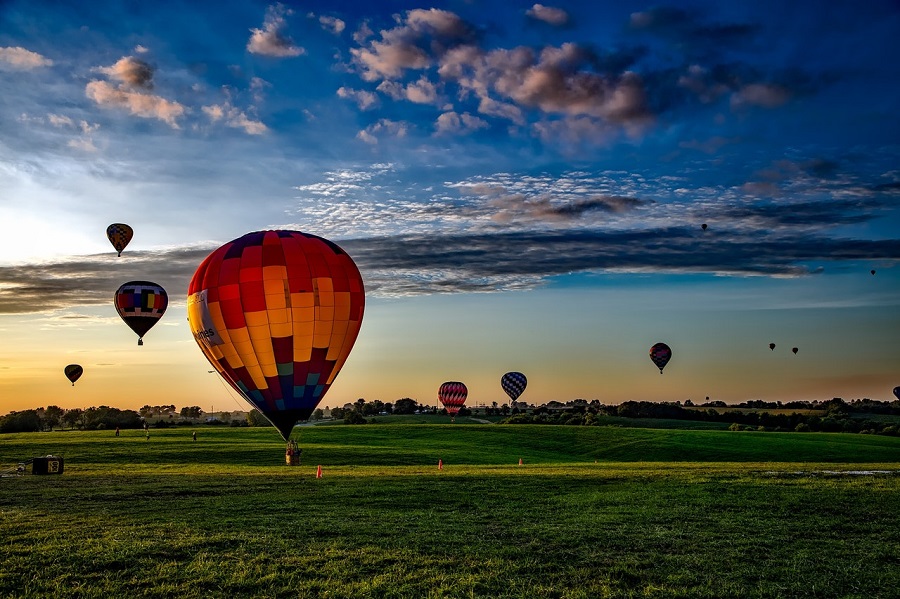 A Party Bus for Your Wedding Crew
For the brides and grooms who want to arrive at their wedding with their best friends, renting a party bus is a fantastic choice. Nothing can say "wedding party" like a party bus with lively music, a stocked bar, and cheerful people onboard.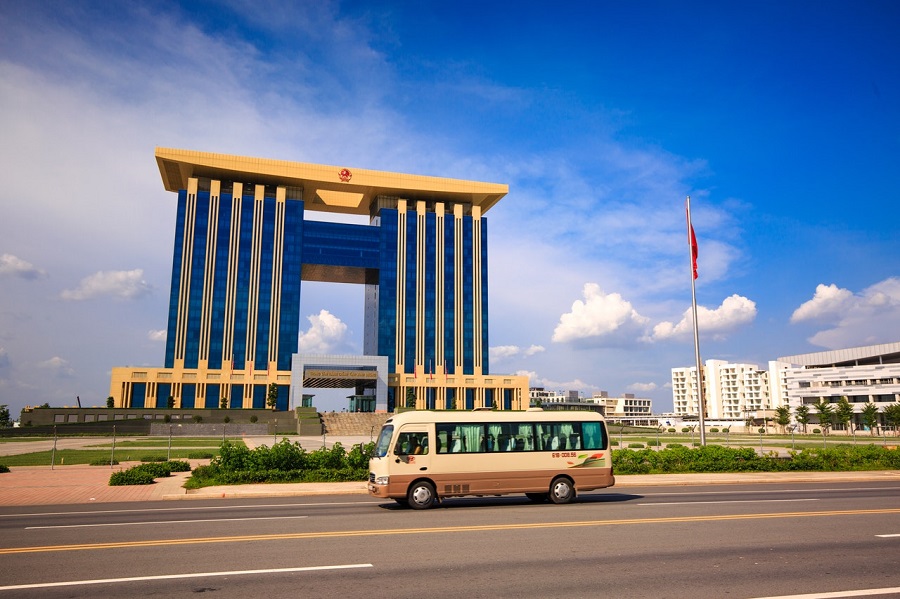 A Charming Trolley for Your Entire Family
If you are thinking about riding with your guests, but a bus party is not for you, how about a charming trolley? It will give you the chance to arrive at your ceremony in style and together with the most important people in your lives.
Wondering where you can find such a vehicle? The trolleys offered here by Dun Transportation in Arizona are a great choice if you are looking for an unusual and creative, but also a safe way to get to the ceremony and reception.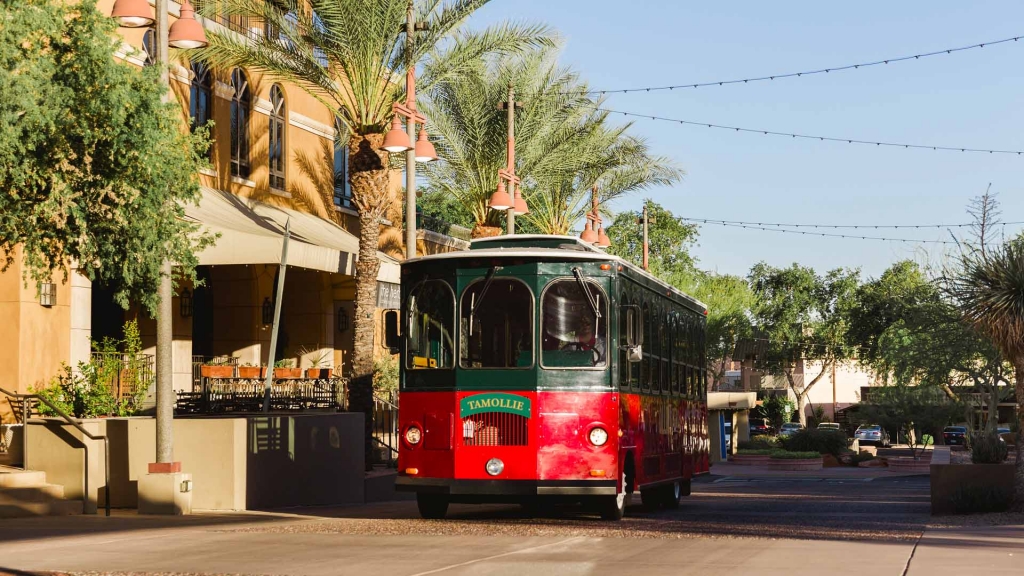 We not only offer amazing trolleys, we can also hook you up with executive coaches, promising to get you and your guests to the wedding venue on time, in comfort, safety and style, no matter how many stops, drop-offs and pick-up points you have. Your only task will be to sit back in your reclining seat, relax and enjoy the journey while having a glass of champagne with your friends and family.
These are ten of the most creative and unusual wedding transportation ideas that can make the day you celebrate your love even more special than it already is. Choosing the right one depends on your wedding theme, your preferences, and, of course, your budget. Give us a call today if you would like to learn more about how our services can fit in with your dreams!