The day you say "I do" is one of the most important ones in your life, so it needs a lot of organization to go down without a hitch. And this is very stressful for any bride. This is why she needs her bridesmaids and her best friends around her on the day.
But helping out with putting the wedding together is not the only reason a bride needs her girlfriends before her big day.  The bachelorette party is also an important event for every girl who is about to start a new life with her loved one.
And if you are going to have yours soon, or are planning to throw a big fiesta for your best friend, continue reading this article and find some of the best bachelorette party ideas in Phoenix. (Remember we also have wedding transportation)
Stripper Out, Hot Butler In
Whether you choose to have a house party, a garden event or a pool fiesta, a pub crawl, a little bit of entertainment is always welcome. Many ladies prefer hiring a stripper who can offer the guest of honor a naughty show before her big day. But there are women who believe getting a stripper makes the party a bit tacky. If you are one of them, but are interested in a sexy but a bit "classier" type of entertainment while partying in Phoenix, you can hire a hot Butler in the Buff. He can greet the guests, serve delicious treats, and take care of the bride and everybody else during the party, pampering all of you with tasty drinks.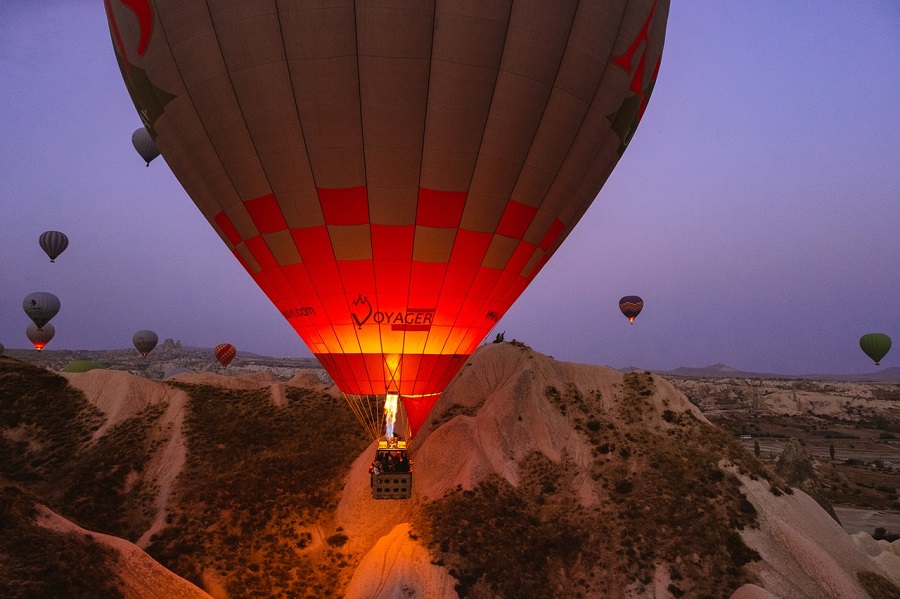 Take the Party to the Clouds
If the future bride is the non-conventional, more adventurous type of girl, a regular house gathering or a night out clubbing might not be what she needs. Instead of organizing a cliché bachelorette party, how about surprising her with a hot-air balloon flight? You can indulge in your favorite drinks, enjoy each other's company and have lots of fun while floating over the stunning Sonoran Desert and admiring the breathtaking landscapes from above. Hot Air Expeditions offers all that and much more for your unique celebration.
Escape to the "Desert Version of Miami's South Beach"
Located close to Phoenix and called "a desert version of Miami's South Beach" by The New York Times , Scottsdale is the perfect destination for an unforgettable bachelorette party escape, especially if the bride and her crew love to party.
There are plenty of great things to do in Scottsdale that can satisfy any type of party animal who likes to drink and dance the night away. Some of the venues offer great bachelorette party packages. One of the best places in Scottsdale is Maya Day & Nightclub, a cool venue that's famous for its immense Vegas-style pool parties.
And if you want something bigger than just going to a pool party, how about riding the cheerful Arizona Party Bike? The bride and up to 14 of her best friends can bike around on a "pedal tavern" and enjoy a fun Old Town Scottsdale pub crawl. The bike has a good sound system and LED lights, and it gives the party girls the chance to bring drinks on board. Whether you choose to explore the bar scene in Scottsdale by yourselves or you want a guide to take you to the best places, the party bike is a fantastic idea.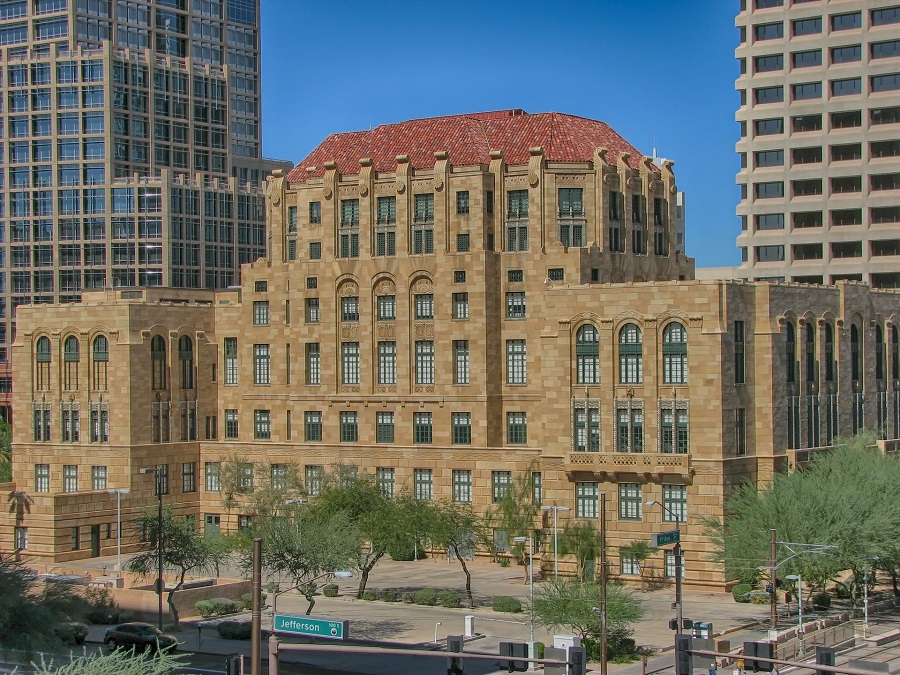 A Scavenger Hunt in Downtown Phoenix
If you want to have a less conventional city adventure, you can go for the Phoenix Bachelorette Party Scavenger Hunt. Not only will you get to have a fun experience with your best friends, this activity also allows you to explore the beautiful city of Phoenix before a night out to party.
The Scavenger Hunt will be filled with custom roles and bachelorette party games, giving any group of girls the chance to laugh together and enjoy some real adult fun. The adventure begins and finishes in downtown Phoenix. And if you want to continue your party, from here it's very easy to reach some of the city's best restaurants and bars.
Don't Miss a Chance to Dance
There is no better way to enjoy a bachelorette party than by dancing with your best friends. You can do this in a cool pub in the city, but you can also take some fun dance lessons. And having a pole dance party with your favorite ladies is one of the best bachelorette party ideas in Phoenix. Whether you want to try out pole dance or lap dance or both, learning these sexy routines that you can later show to your new husband is going to be amazing. Make sure you bring your camera because you'll learn to do some things you might want to put in a frame, or at least on Instagram.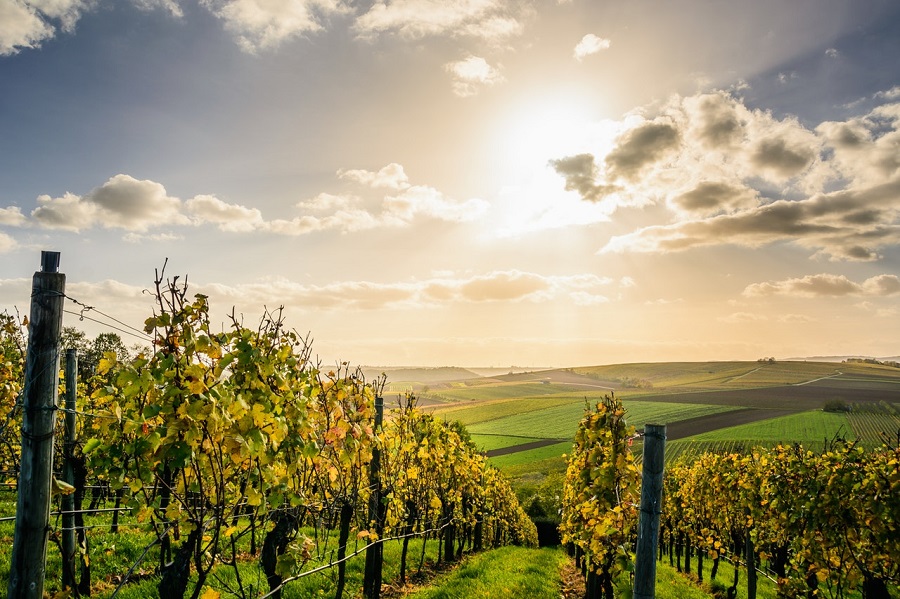 Wine a Little, Laugh a Lot
For the party ladies who want to get out of town and have a more relaxing and classier way of celebrating the bride in mind, a wine tour is the best answer. A Sedona wine tour is a great idea for your Phoenix bachelorette party. Just imagine spending your day together indulging in delicious wine, talking and laughing while admiring the natural beauty that surrounds you. You can also enjoy a delicious picnic at sunset, a special moment for seeing the breathtaking views of the valley and vines.
Ride in Style
These are our six memorable bachelorette party ideas in Phoenix, but there are plenty of other interesting things to do in the area for all kinds of brides to be and their crew. However, besides finding the perfect activities and venues, when planning a bachelorette party, you should also think about finding the best transportation.
Driving isn't an option since none of the girls will want to give up that midday mimosa. So, you'll have to hire a professional driver to take care of this matter. You can book a town limo to take you around Phoenix and its surrounding areas, or, if a limousine sounds like a cliché, you can aim higher, and book a luxurious executive coach for you and your best girlfriends.
Too serious? Then, the right way to move around the city during your bachelorette escape might be a charming trolley that offers you the chance to have some real fun while being professionally transported from one place to the other. A vintage trolley is not only chic and glamorous, but it also offers you the comfort you need to enjoy the whole escape. And knowing there is a ride waiting for you will surely make the day that much more relaxed.